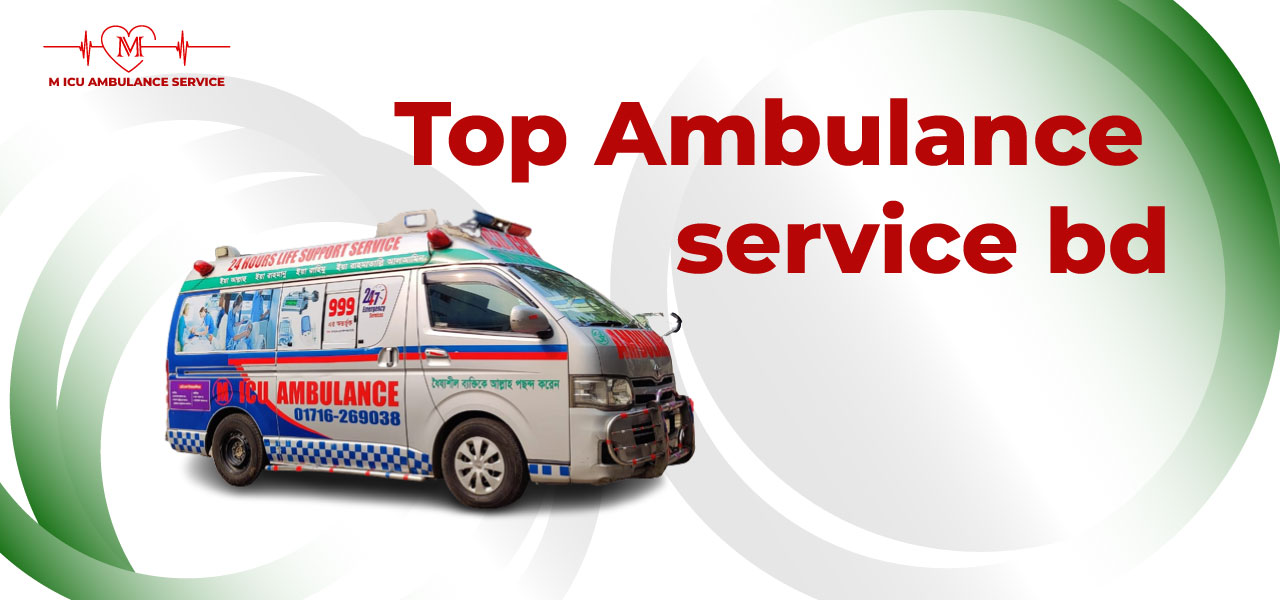 Top Ambulance service bd
11 Jun 2023
In Bangladesh, timely access to emergency medical care can be a matter of life and death. That's why having a dependable ambulance service is crucial. At Ambulance Service BD, we are committed to providing efficient and reliable emergency medical transportation, ensuring swift response times and excellent patient care. Read on to discover how our services can make a difference in emergency situations.

Swift and Responsive Emergency Medical Transportation
At Ambulance Service BD, we understand the critical nature of emergencies. Our dedicated team is available 24/7, ready to respond swiftly to any medical crisis across Bangladesh. With a fleet of fully equipped ambulances and experienced paramedics, we ensure that we reach the scene promptly and transport patients to the nearest medical facility without delay. Our advanced communication systems enable effective coordination and help us navigate through traffic, ensuring the fastest possible response times.

Well-Trained and Compassionate Medical Professionals
Our ambulance service is staffed by a team of highly skilled and compassionate medical professionals. Our paramedics undergo rigorous training to handle various emergency situations and provide appropriate care en route to the hospital. They possess the expertise to administer first aid, manage critical conditions, and stabilize patients. We prioritize patient comfort and safety throughout the journey, maintaining a calm and reassuring environment. Our professionals are not only proficient in delivering quality medical care but also display empathy and understanding towards patients and their families.

State-of-the-Art Ambulance Fleet
Ambulance Service BD takes pride in maintaining a modern and well-equipped ambulance fleet. Our vehicles are outfitted with advanced life-saving equipment, including cardiac monitors, defibrillators, oxygen supplies, and stretchers, ensuring optimal patient care during transportation. We conduct regular maintenance and quality checks to ensure that our ambulances are always in top-notch condition, ready to handle any emergency. Our commitment to utilizing the latest medical technology guarantees that patients receive the best possible care on their way to the hospital.

Extensive Coverage and Affordable Pricing
Our ambulance service covers a wide geographical area within Bangladesh, ensuring that no one is left without access to emergency medical transportation. Whether you are in a rural area or a bustling city, we strive to reach you promptly. Despite our commitment to quality, our services are affordably priced, making them accessible to individuals from all walks of life. We believe that no one should be denied emergency medical assistance due to financial constraints, and our transparent pricing policy reflects this belief.

When every second counts in an emergency, Ambulance Service BD stands as a reliable and efficient solution. With our swift response times, highly trained professionals, advanced ambulance fleet, and extensive coverage, we are dedicated to saving lives and providing the highest level of care. Trust us to be your partner in emergency medical transportation in Bangladesh.